Triceratops for Witte Museum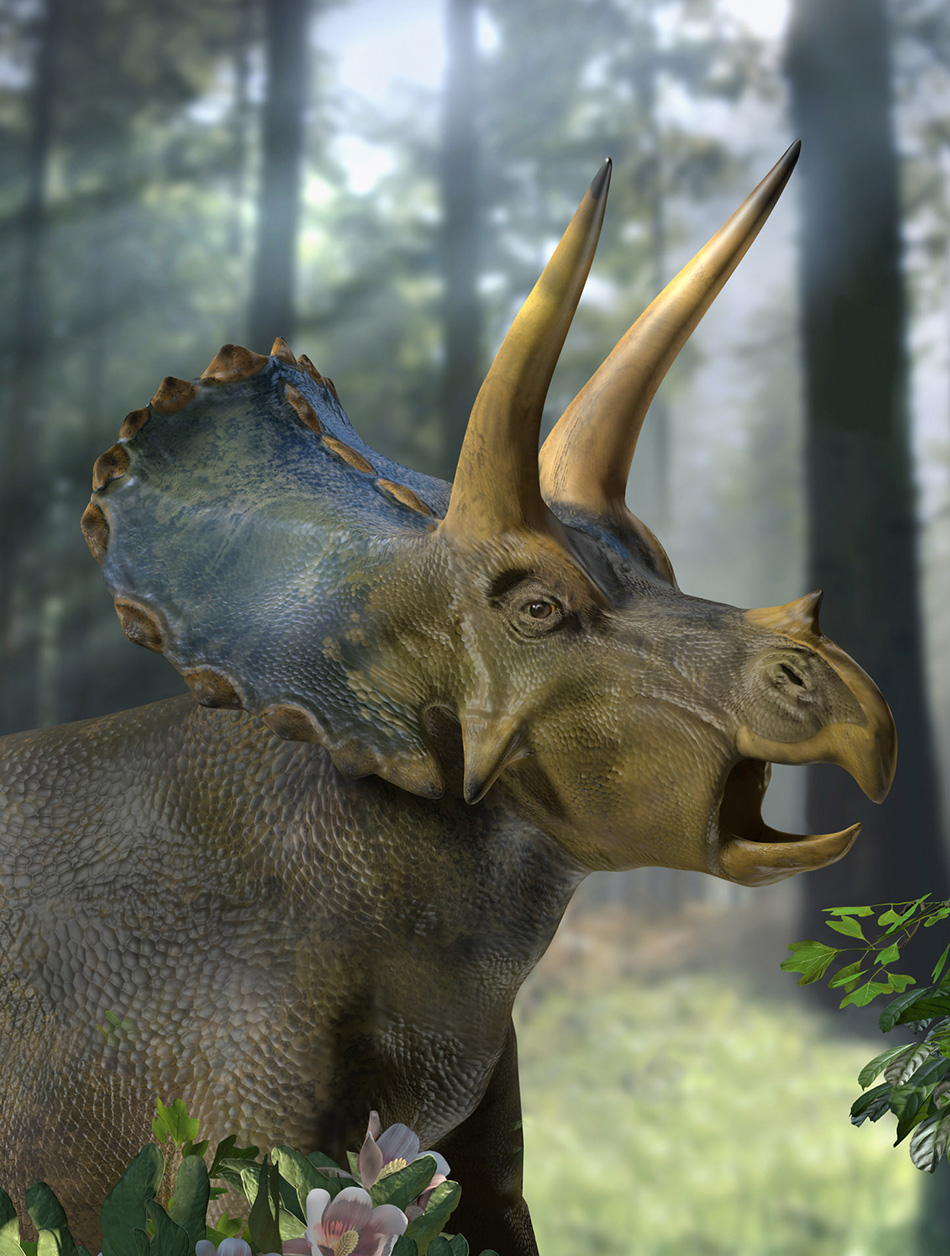 Time period shown: Cretaceous

Pictured:
Triceratops and Cretaceous plant community

Did you know?
Folks -- especially kids -- just seem to love triceratops more than any other dinosaur. Whether Triceratops would have been cuddly during the Cretaceous is another matter, but these special dinosaurs seem to grab our attention and spark our imagination.

Karen worked with Dr. Thomas Adams of the Witte Museum to 3d model both this stunning male triceratops and an appropriate plant community from the Cretaceous.