New Mexico Evening Landscape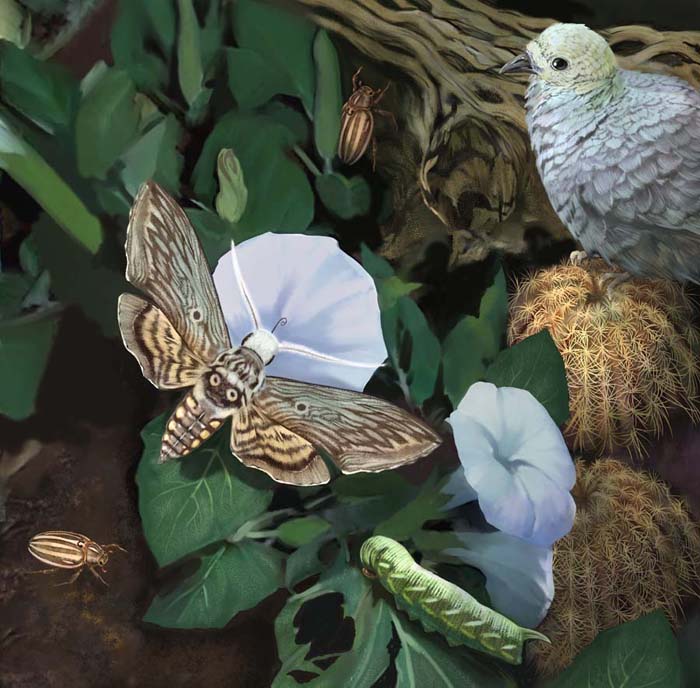 Time period shown: Modern

Pictured:
Mourning dove, tomato hornworm, datura (moonflower), cactus, sphinx moth, potato beetle

About this image:
Karen and the Audubon Institute's project management team spent a lot of time before the start of the Audubon Insectarium project discussing the look of the images they wanted for the new Insectarium. Because the insects and animals are presented at a huge size -- so that visitors to the exhibit are "bug sized" -- Karen wanted to make sure she got the Audubon's ideas right.

This evening scene, although it does not appear in the exhibit, was painted in the style selected for the Insectarium.

Although Karen and her family now live in southwestern New Mexico, this image was painted well before she moved to her new home.

Did you know?
Datura, also known as jimsonweed and moonflower, is a Solanaceae that blooms in New Mexico's dry spring and summer. It's especially attractive to sphinx moths. In the fall, its large seeds are contained inside a spiny cover.