Smithsonian Sea Monsters Unearthed! Mother and juvenile mosasaur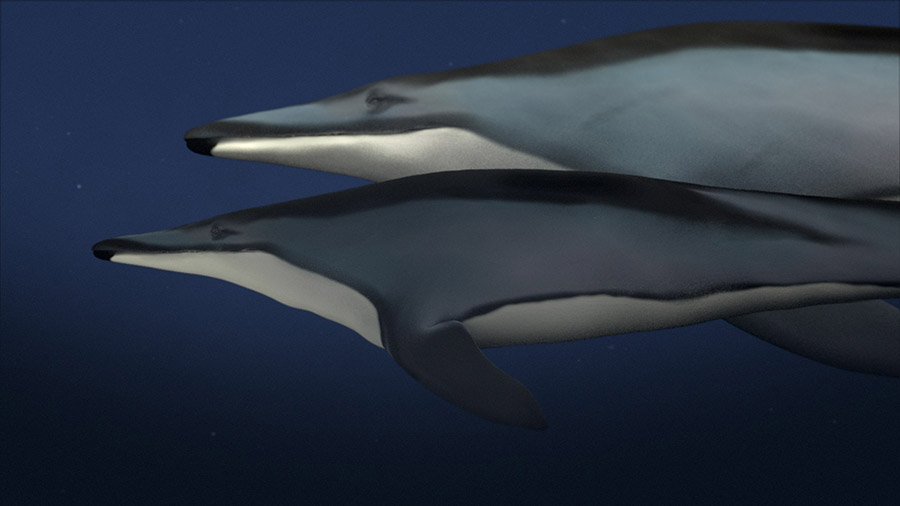 Time period shown: Cretaceous

Pictured:
Mosasaurus sp mother and juvenile.

About this image:
Behavior is an important characteristic of animals... but one that unfortunately does not fossilize. When presenting the animals of the Smithsonian's Sea Monster's Unearthed exhibit, Karen was able to suggest interactions between species and individuals, including the chance to show a mother and juvenile Mosasaur sp.

Did mosasaurs retain a family bond after birth? The fossil record does not stell how us... but this image suggests a possibility in which they did.