North American Pleistocene Landscape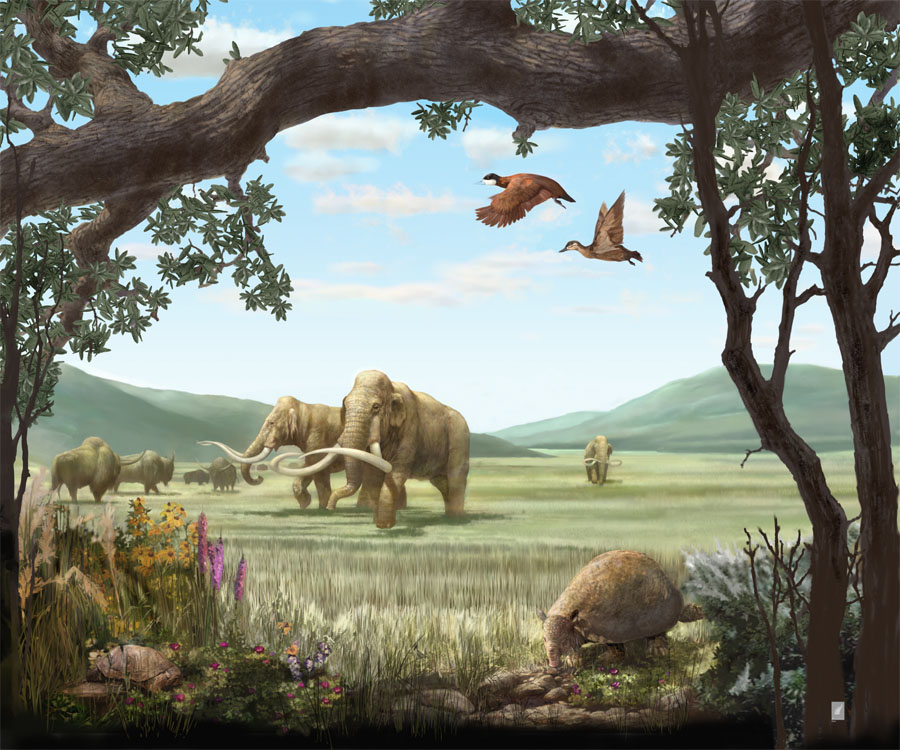 Time period shown: Pleistocene

Pictured:
Mammoths, ruddy ducks, glyptodont, gopher tortoise and bison antiquas

About this image:
During the Pleistocene, much of what is now the center of North America was a savanna, populated by megafauna like the mammoths and bison shown in Karen's "North American Pleistocene Landscape."

While mammoths, giant bison and the armadillo-like glyptodont have disappeared from North America, other animals shown in Karen's Pleistocene environment can still be seen, including the gopher tortoise and ruddy ducks. Many of the flowers and trees in Karen's mural can still be found, as well.

No single cause has been identified for the disappearance of these amazing animals from North America. While evidence exists to suggest an impact from an asteroid played a role in the decline of dinosaurs at the end of the Cretaceous Period, no similar cataclysm has been identified for the Pleistocene. Instead, several factors—including weather changes, predation by man and "hyper-disease"—may all have played a role.