Mandar un correo electrónico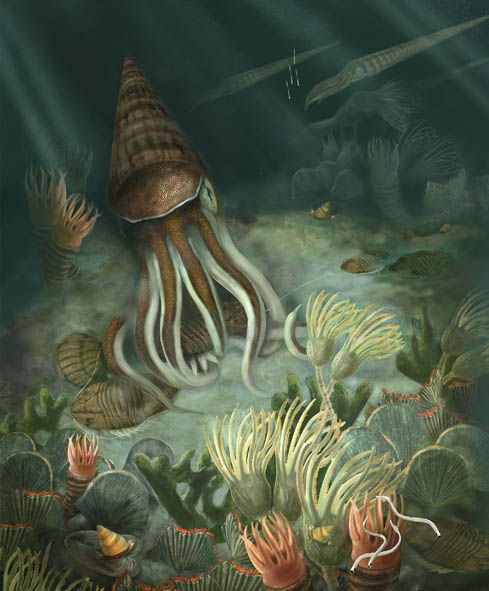 | | |
| --- | --- |
| Ordovician Marine Environment | |

Cliente:
Indiana State Museum Foundation
Ver más imágenes para Indiana State Museum Foundation

Derechos de autor:
© 2007 by Karen Carr and Karen Carr Studio, Inc.

Imagen:
Trilobites, baccalites, crinoids, mollusks
Ver más imágenes para Marine animals and fish

Era Geológica:
Ordovician

Did you know?
Many of Karen's most dramatic images involve one animal attacking another... and Karen has a nickname for the "loser" in these images. She calls the critter getting eaten "Walt". Why "Walt"? It just sort of happened that way, Karen explains.

Todas las imágenes, derechos reservados, por Karen Carr.
Todos los derechos reservados.
Las imágenes no pueden ser usadas sin permiso.
Las descripciones y otros textos en estas páginas representan los animales, escenas, personas o eventos bajo la mejor comprensión del artista. Cualquier error en los textos son culpa del artista (y su webmaster) y no de nuestros clientes.
Search Site:
Address:
Karen Carr Studio, Inc.
13 Fleming Tank Road
Silver City, NM 88061
Phone:
575-388-4505