Mandar un correo electrónico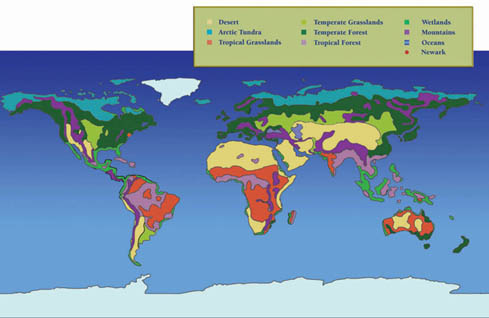 Cliente:
Newark Museum, Newark, New Jersey
Ver más imágenes para Newark Museum, Newark, New Jersey

Derechos de autor:
© 2007 by Karen Carr and Karen Carr Studio, Inc.

Imagen:
ecological communities of modern Earth
Ver más imágenes para Graphics and maps

Era Geológica:
Modern period

Description:
Map showing the major ecological areas, or biomes, of present-day Earth.

Todas las imágenes, derechos reservados, por Karen Carr.
Todos los derechos reservados.
Las imágenes no pueden ser usadas sin permiso.
Las descripciones y otros textos en estas páginas representan los animales, escenas, personas o eventos bajo la mejor comprensión del artista. Cualquier error en los textos son culpa del artista (y su webmaster) y no de nuestros clientes.
Search Site:
Address:
Karen Carr Studio, Inc.
13 Fleming Tank Road
Silver City, NM 88061
Phone:
575-388-4505