Mandar un correo electrónico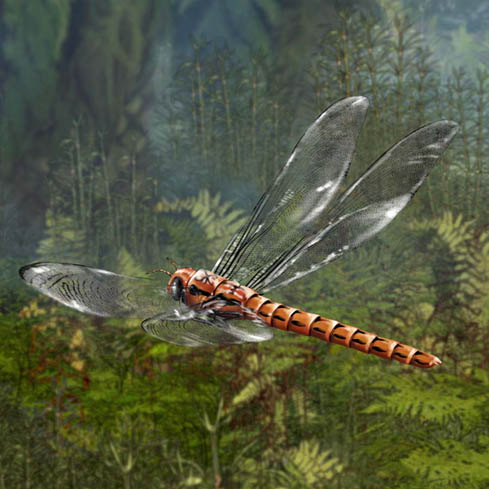 | | |
| --- | --- |
| Audubon Insectarium, Meganeuropsis detail | |

Cliente:
Audubon Institute Insectarium
Ver más imágenes para Audubon Institute Insectarium

Derechos de autor:
© 2007 by Karen Carr and Karen Carr Studio, Inc.

Imagen:
Meganeuropsis
Ver más imágenes para Dinosaurs and ancient life

Era Geológica:
Permian

Description:
With a wing span of more than 2 feet, Meganeuropsis may well be the largest insect ever. Similar in appearance to a modern dragonfly, Meganeuropsis had wings up to 29 inches from tip to tip. Meganeuropsis disappeared, along with up to 90 percent of a species of life on Earth, at the end of the Permian.

Todas las imágenes, derechos reservados, por Karen Carr.
Todos los derechos reservados.
Las imágenes no pueden ser usadas sin permiso.
Las descripciones y otros textos en estas páginas representan los animales, escenas, personas o eventos bajo la mejor comprensión del artista. Cualquier error en los textos son culpa del artista (y su webmaster) y no de nuestros clientes.
Search Site:
Address:
Karen Carr Studio, Inc.
13 Fleming Tank Road
Silver City, NM 88061
Phone:
575-388-4505